We want to participate in what God is doing not only here in the United States, but all over the world. Our goal in working in other countries is to help establish healthy Vineyard churches lead by indigenous leaders who are living out the reality of the kingdom in their own cultural contexts. We do this primarily through partnerships with other Vineyard churches –adopting a geographic area, coming alongside indigenous leaders, and beginning to launch a church multiplication movement. We are currently involved in six of these partnerships:
Mexico
Mazatlán
We have had a 20+ year relationship with the Vineyard churches in Mazatlán, Mexico. We send teams to come along side and bless them and their community every January. If you are interested in joining a team please contact Casey LaCore.
Mexico City
Our HLI students travel to Mexico City every spring to come along side and bless what Josh Harder and his team is doing through the Vereda Church and The Well (Nonprofit that cares for girls/women rescued from sex trafficking).
Puerto Rico
We are consistently sending teams and taking a family style mission trip to help Vineyard Pastors Marvin and Carmen Suarez in Mayaguez.
Uganda
Our church is helping to train and strengthen Ugandan church planters who will plant new Vineyard churches throughout Uganda. Teams travel to Uganda to come along side these church planters offering training and encouragement.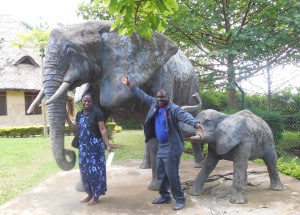 Turkey
We support church planters in Turkey. We also are a part of the Vineyard USA partnership, which supports indigenous pastors who are planting churches in Turkey.