Small groups are a vitally important part of our community—a place to let your guard down and build meaningful relationships with one another and with God.
Many christians today feel fellowship or small group participation is optional—something they do only when they have free time after work, family errands, friends, and leisure. We in the Vineyard believe fellowship is basic to what it means to be a christian. The Bible teaches that once we accept Christ, we are not only reconciled to God, but we are also relationally united with other believers in what's called the body of Christ. "Just as each of us has one body with many members…so in Christ we who are many form one body, and each member belongs to all the others" (Romans 12:4,5).
There are countless verses telling us how to relate to each other and the phrase "one another" alone appears over 60 times:
"…love one another…" (1 John 4:7)
"honor one another…" (Romans 12:10)
"…agree with one another…" (1 Corinthians 1:10)
"be patient, bearing with one another…" (Ephesians 4:2)
It seems obvious that the christian life is meant to be lived in the context of fellowship. It can be hard to develop deeper relationships if you are only attending weekend worship gatherings. Meeting "face-to-back-of-head" once a week for an hour with several hundred people is not what the writers of the New Testament had in mind when they wrote about fellowship. While our worship gatherings are a very important part of our church life, it's at our small group meetings during the week that we can experience fellowship.
Fellowship with other christians is vital to your spiritual health and growth. If you are not yet involved in a small group, we would urge you to make time for this in your life.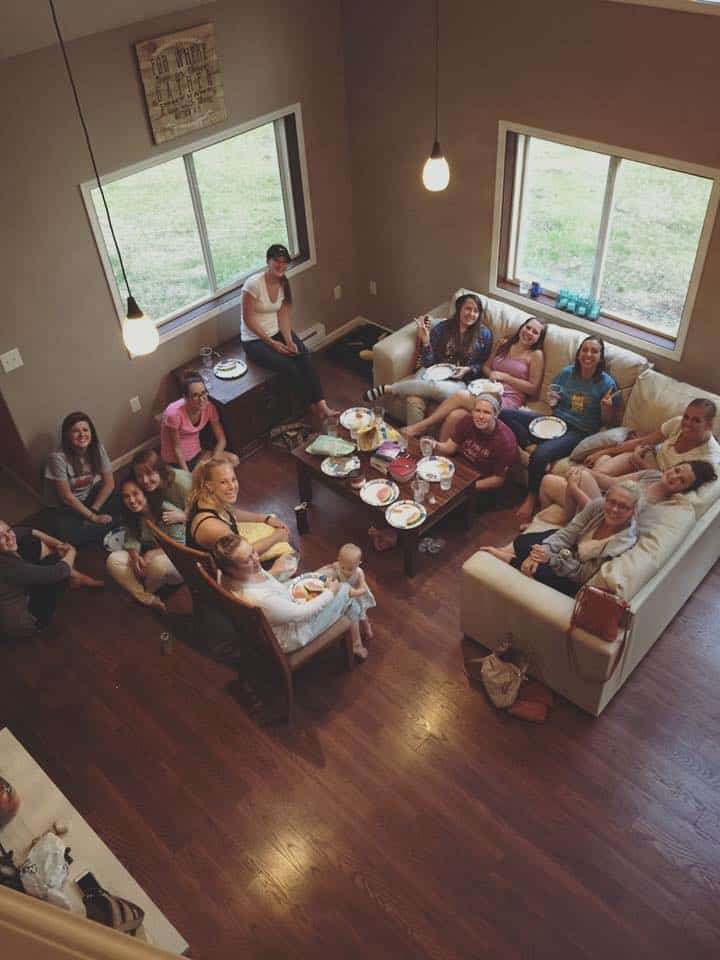 The Two Seasons of Small Groups
Open Months
A time to welcome in new small group members, some groups will take a break, a time to form new groups, a time to ask God what he's doing in our lives and where we should plan to connect the following month, etc.
Open Months are January, May & September
Connection Months
All of our groups are meeting, developing deeper relationships, connecting, sharing life together.
Winter Connection:
February, March, April
Summer Connection:
June, July, August
Fall Connection:
October, November, December
Types of Small Groups
Life Groups

Sharing life together and with God. Learning to love Jesus more through community.Really learning to share all of life together and with God, Life Groups live out four main purposes: to connect more deeply with Jesus; to build genuine and trusting friendships with each other; to grow in all that God has deposited in us; and to learn to love others outside of our groups by regularly serving people together. Life Groups are places of real community, where we ask questions and navigate the ups and downs of live together, as we learn to love Jesus more and more in the process. These groups are open for visitors and for joined at any time.
Learn & Grow Groups
Get training and equipping in specific or broad areas of our lives. We want to look more like Jesus in real life practical ways.
We're all called to be disciples and embark on lives that are learning to follow Jesus in every area. These gourds help us do that by training and equipping us in everything from specific to broad areas of our lives that we want to look more like Jesus and less like us. They also offer us the benefit and help of connecting with others as we grow together on the path of discipleship. Learn Grown groups are available to join only during the Open Months. Once the group has started, the next opportunity to join will be during the next Open Month. In the meantime feel free to join one of our many Life Groups or Social Circles!
Social Circles
Connection with others and sharing our passions in the pursuit of lasting relationships.
As followers of Jesus, everything in our lives should revolve around him, including our jobs, relationships, and even our passions and hobbies. Social Circles are a place where you can take your passions and connect with other people who share them. We think because of who Jesus is and what he does when he gets a hold of our passions, that Social Circles will not only be a blessing to those who are participating in them but also to the whole community through love, service, and the building of lasting relationships. These groups can be joined by anyone at any time.
Healing & Recovery Groups
Free of shame and judgement, those groups offer help to process pain, addictions and sin by meeting Jesus.
It's normal and expected that as we go through life we'll discover a need to pursue healing in certain areas of our lives. With trained leaders and others who are working through the same issues, these groups offer excellent material that help us process through pain, addictions, and sin by meeting Jesus in a deep, life-changing way. These groups are free from shame or judgement and are a safe place to become whole. Healing and Recovery groups are available to join only during the Open Months. Once the group has started, the next opportunity to join will be during the next Open Month. In the meantime feel free to join one of our many Life Groups or Social Circles.